God's blessings through E-pooja services from AstroBhava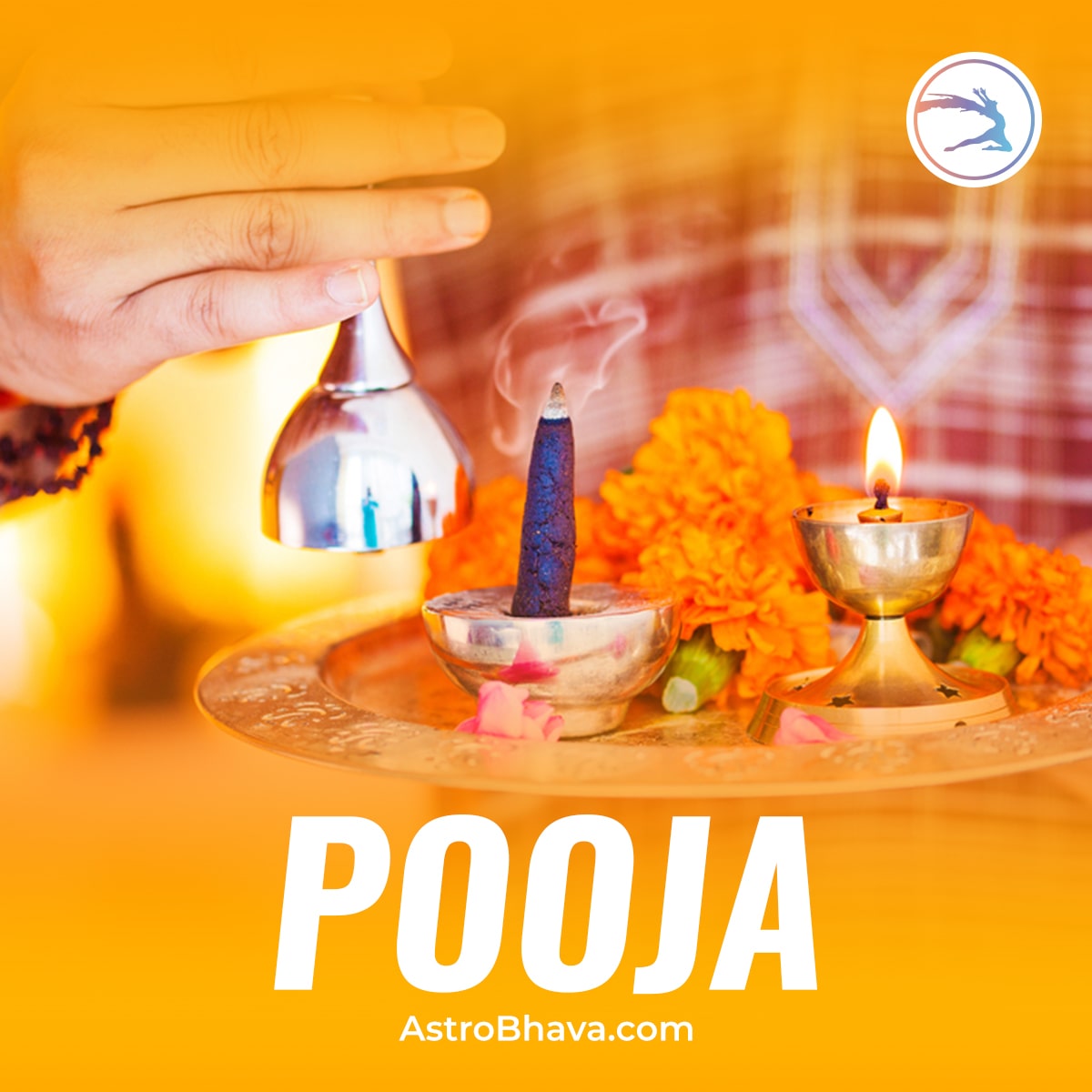 The Sanskrit word Pooja refers to invoking the divine power by offering religious prayers. Pooja also means to respect, devotion, and reverence to the lord. People belonging to different religions, such as Hinduism, Jainism, Sikhism, etc., adopt the Pooja ritual as their way to worship the god. The ancient ritual of Pooja can be conducted on several occasions, whether religious (festivals) or non-religious (childbirth, marriage, job, etc.).
The practice of Pooja ritual diverges according to the region, deity honoured, occasion, sect, and final desire. As an ancient custom, Pooja in Hinduism has been shaped encompassing the purpose of hosting a deity. A Hindu devotee generally offers the Vedic ritual of Poojawith the assistance of a priest to circumvent aberrations while worshipping the god. People also recognize a priest's aid as unavoidable because he can easily render all the complex Japa concerning the Pooja. The ultimate intention of carrying a pooja is to develop a direct connection between the god and the devotee.
The ritual of Pooja is adopted as a solution for several unwanted hindrances in life. Invoking the deity through different types of Pooja is the main objective of this ritual. For example, Ganpati Pooja before the beginning of anything, Maha Lakshmi Pooja to resolve finance-related issues, Gauri Shankar Pooja for marriage purpose, etc.
AstroBhava, an Indian based company, provides all these services including online pooja or online e-pooja services, online pandit bookings, Vedic pandit services, online pooja booking, and many more. The best part of AstroBhava is that it provides pre-astrological consultancy before recommending any pooja. Through this technique, the company easily figures out the best Vedic remedy for its client that can resolve his issue as soon as possible. Also, theVedic astrological support from the experts of AstroBhava helps the most to their client by concluding the most precise Pooja as per their birth chart. The services rendered from AstroBhava also let you know the most suitable Pooja to be delivered during forthcoming festivals. For example, ongoing Chaitra Navaratri, Ram Navami, and Hanuman Jayanthi nearing soon. AstroBhava aims to provide E-pooja and other online services related to Pooja to a limited number of people.
To know more check www.AstroBhava.com.
Media Contact
Company Name: AstroBhava
Contact Person: Customer Support
Email: Send Email
Phone: +91 96295 55442, +1 (845) 834-4334
Address:Kurichi
City: Coimbatore
State: Tamil Nadu
Country: India
Website: https://astrobhava.com