ReKonnect emerged as a cutting-edge social networking platform provided by Connect Social.
Connect Social launches an application for social networking called ReKonnect®. The platform recently unveiled several features that follow the principles of privacy, security, ad-free, and self-moderation.
An established social networking application is ReKonnect®. The company's most recent innovation includes several features that uphold privacy, security, ad-free, and self-moderation goals. The application facilitates several tasks, including building social networks, exchanging memories, joining groups, sharing rides, tracking orders, and learning about lodging and job opportunities, among other things.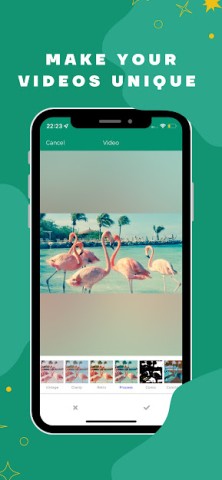 ReKonnect is now available for Android and iOS users to download from the Apple Store and Google Play stores. The following recruitment and employment benefits are now available to users thanks to the new features:
Job Searching Made Simple

Build the Career

Jobs for Every Type

Be an Employer & Employee

Post Jobs of All Kinds of Jobs
ReKonnect also enables its users to discover, search and apply for jobs internationally. It has created job posts that cater to its client's needs as an employer. ReKonnect not only curates their employee profile and maximizes their professional potential. People can educate themselves by learning about trends in popular or high-paying jobs to find the role that best fits them. From Gardeners to Date Analysts, ReKonnect is accessible to everyone. The application's premium edition offers users improved security, an ad-free experience, and a community that self-modifies content.
ReKonnect® aims to provide a wide range of features, including end-to-end encryption for secure chat, the capacity to refresh a user's status, the capability to establish and join a group and pages, support and guidance for users setting up their online store to sell and advertise their goods, shipment tracking, the ability to discover new locations, and the feature to search for jobs with the job role, organization name, classification, salary, description, and locations.
Eventually, by choosing a topic or news title, uploading photographs, and updating their content, users can utilize this network to express their thoughts with the globe while also enabling them to download a large variety of movies and music. Businesses, producers, reporters, musicians, and artists are also aided and given power by it. Users of ReKonnect® can secure the ReKonnect app with Touch ID or Face ID to keep their communications and activities secret.
About the Application – ReKonnect
Tariku Bogale founded ReKonnect® by ConnectSocial Inc. in April 2017, with its headquarters in Palo Alto, California. It is a division of Silicon Valley-based technology company ConnectSocial Inc. The foundation of ReKonnect® is based on Blockchain technology, a decentralized network that enables users to control their feeds,
As a potential substitute for Facebook or other social platforms, it is regarded as an award-winning social networking site.
Visit the following page to learn more or to download the app: https://play.google.com/store/apps/details?id=com.connectsocials&pli=1.
Media Contact
Company Name: ReKonnect
Contact Person: Tariku Bogale
Email: Send Email
Country: United States
Website: https://www.connect.social/