Koon Digital Agency: They know how to do it differently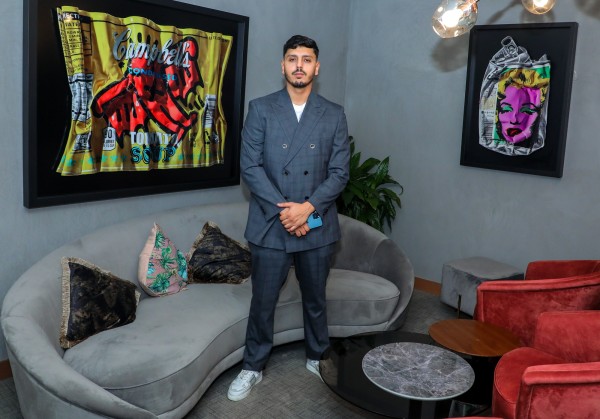 Welcome aboard to an exciting journey of learning and knowing what a client can look forward to in the digital marketing space at Koon Agency. Suppose the client is ready to put his sales and business in top gear. It's the place to be. Being at Koon can be a wonderful opportunity for clients to start checking in on the special digital marketing services Koon offers. Their experts can help them gain in-depth insight into various marketing tools to get the client's product or service on the world map. With their collaboration with a global brand such as Red Bull, Koon feels honored and inspired to make many more such associations. The reach of our popularity has soared manifold as Koon Agency's video has successfully crossed 100 million views on Instagram. The press and other media have written about Koon and how they have happened to make a paradigm shift as they are employing innovative digital marketing at the forefront and garnering praise from all quarters.
Koon was set up in Nantes, France, five years ago by a very talented, creative Mohamed Daoudi A.K.A. AIR.MOW with his co-founder Elham Yousef from United Arab Emirates. They opened up in Dubai a couple of years ago to cater to their expertise and creative inputs for implementation at a global level. They have carved a niche as a digital marketing agency in Dubai. Since AIR. MOW loves traveling the world, absorbing every culture, giving him ample scope for expanding his creativity and getting a better perspective. This makes him stand out from the rest of the crowd and establish his supremacy in the digital marketing space. His creative agency happens to be one of the best in the UAE, achieved through his inherent creative ability.
In today's day and age, digital marketing cannot leave out social media strategy and analysis. Whatever is done is purely through Data-driven customer-centric approaches that ensure customer retention. Koon's team of experts works on omnichannel marketing through collected data required to perform Marketing Analytics.
These approaches are charted out to help the client's business to develop a marketing scope that is on par with the rest of the world. Koon has certified digital marketers equipped to take on the digital marketing space like no other. There has been a large vacuum in the industry for skilled digital marketers. Joining clients' requirements with skilled digital marketers will boost their chances, knowing that client has gotten assistance from the best in the business.
A very talented professional team dedicated to videography at Koon uses a unique video-making style that allows the client to get an innovative creation of a video transition mix that includes 3D. It is one of their biggest USPs and one of the reasons clients seem to prefer Koon over others.
Koon offers the client to find newer online-offline landscapes navigation through behavioral foundations. They help informing networks and building a reputation. An expert team of digital marketers knows the use of tools for advertising online and mobile apps. Koon knows very well when to approach andmake use of media influencers.
Their high-profile clientele includes celebrities such as Pharrell Williams, Antonio Brown, Floyd Mayweather, Anitta, Offset, Swae Lee, Costa tich, DJ Snake, Khaled, Marcelo Vieira, Vinicius Junior of Real Madrid football club and several more to the list.
Retaining old customers is great, but new customers must be added based on similar behavioral tendencies. Koon's professional team knows how to manage and value customer relationships. That's why they build customer-centric strategies that must be optimized and implemented efficiently. Experts in the agency develop solutions to consumer behavior using models. This design is part of the development process that helps the client identify valuable customers and optimize their strategic value.
Being part of the industry for so long now, Koon knows that influencing others to sell ideas and ensuring the message catches on. They use word-of-mouth to have a more significant impact and faster buzz about the brand. Smaller businesses benefit more from this as they wouldn't have ample funds for marketing campaigns. For this, you will digital marketers have to work on.
Knowing how to work around perception about the name, price, and other attributes of the product by the customer. Koon's research finds nostalgic ideas and recollection value that will win the customers' minds. Influencing and shaping customer behavior and optimizing it would be the goal. Koon has specific plans and strategies to get people to talk, share, and buy client's products or ideas.
Besides building unique brand stories, Koon is more than just a digital agency. They have talented graphic artists onboard as they personalize with immersive designs. Their team also looks into creating Web and App developments for the client's business or an individual.
For more information, check out www.koon.agency
Instagram – https://www.instagram.com/koon.agency
Media Contact
Company Name: Koon Marketing
Contact Person: Mohamed Daoudi
Email: Send Email
Phone: +971528688978
Country: United Arab Emirates
Website: www.koon.agency