Upcoming writer 3rd King is ready to release his first collection of exquisite poems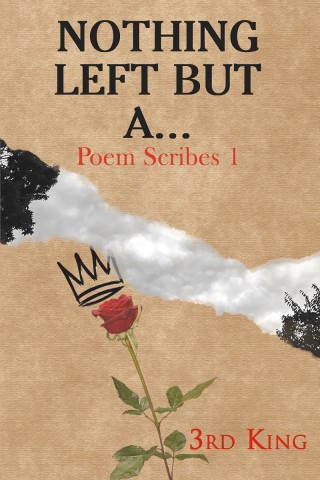 Born and raised out of Winston Salem, 3rd King is a talented young writer who is currently living a great life in Charlotte, North Carolina. Having been faced a lot of emotional turmoil throughout his life, 3rd King was determined to make his future better for himself and for the generations to come. He wants to help people out of their sadness and misery, for which he uses his power of effective writing that can evoke emotions and bring peace to a suffering soul. Being an introvert from the beginning, 3rd King found his escape in writing through which he expresses himself completely, without the fear of any judgment. Writing is his power, and the pen is his weapon. After honing his craft for years, the 3rd King is finally ready to share with the world his gift of writing.
Publishing on December 3, 2020, "Nothing Left, but a…: Poem Scribes Volume 1" is the first book ever written by 3rd King. This book is a collection of remarkable poems that are written for readers of 18+ ages. This collection was put together throughout 2020 and is about everything that 3rd King has gone through this year, from happiness and positivity to sadness and negativity; he has left no topic untouched. This book is written by 3rd King in three separate parts to inspire young minds. But figuring out the chronology of these books is the hardest part. This gives the readers more space to think about the intellectual material that the book contains.
Through this book, 3rd King sheds light on the importance of loving the craft over money, love, or materialistic stuff. "Nothing Left, but a…: Poem Scribes Volume 1" is a work of art telling about which 3rd King says, "This poem collection series is aimed to confuse the reader, but in a way that it'll guide you with the knowledge to help you grow spiritually. Join me on my first journey of finding and healing the path that has been brought in front of me due to so many downs in my life."
This book will be made available on Amazon.com in the Kindle edition format on December 3; the same day 3rd King is turning 21 years old. It is going to be a big feather in his cap as a writer.
Buyers can purchase their copy of "Nothing Left, but a…: Poem Scribes Volume 1" and learn more about the book and the writer through this link.
Media Contact
Company Name: Royalty Incorporation
Contact Person: Kai D Miller
Email: Send Email
Phone: 3368655011
Country: United States
Website: Instagram.com/royal3rdking