Harkness Screens' Preetham Daniel on providing face shields to key workers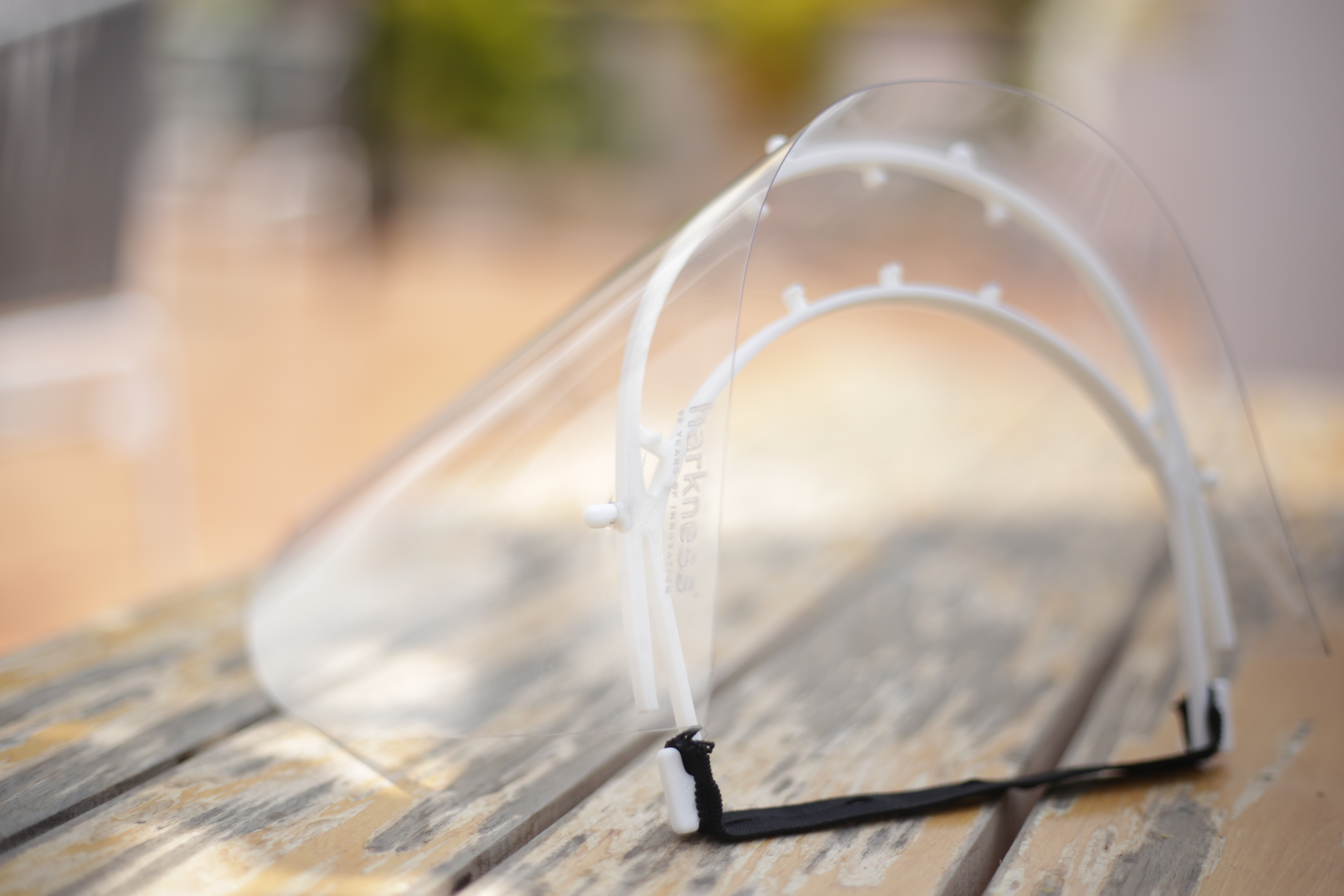 Since the beginning of Covid-19, Harkness Screens India has been providing key industries with protective equipment to those on the frontline. The core product that the India facility has been providing to key workers are face shields.
Having been purchased by police departments, food and beverages servicers, as well as cinema chains, the face shields have been a significant introduction to the Harkness range. Preetham Daniel, SVP Asia, believes that the product was a simple transition from making screens to protective equipment.
"The face shields is a fantastic product for us as a company," Daniel said. "The face shields have been an amazing transition from screens to supporting our core customers in cinema. It is a product that has bridged what we do with cinema screens and still can help the cinemas with opening up.
"It has not been a completely different product. It is a product we talk to our core customers about and it can help with cinema reopening because even if people are not buying screens, we are able to support them with a face shield, so it has crossed over in that sense. I have been amazed with how people have responded to the product."
The product has even garnered attention from India's national press. Daniel has been the subject of several articles in publications such as The Hindu, MoneyControl.com, Forbes India and Financial Express. Raising the profile of Harkness in the country and the work that they were trying to do in selling protective equipment to those who require it.
"It has been overwhelming, it wasn't planned," Daniel said. "They see this as something that adds value to the community and that is good to see. I would like to see more people come out in the direction that we as a company have gone in and adapt to today's situation. We have been able to generate revenue at a time when our core customers have all been shut down, that process is important to me and I value that.
"What amazes me too, is that over the lockdown period, the guys in the factory have all learnt so many things. There are tonnes of learning as a product that the staff at the factory has done. It has been a positive way that people have been able to broaden their horizons and start to think that we do not only manufacture screens, but if we put our minds to it, we can engage in different things.
"With our PVC, we have done table covers, we have done curtains, we have done seat covers. People have been very innovative, and I am very happy that everybody in the team has had that adaptable mindset."
With many countries, including India, beginning to ease their social distancing guidelines, industry is beginning to restart. Providing key businesses the means to begin operations again after some time spent out of production, Daniel says that he is proud to be helping those brave enough to be reopening their doors following an uncertain period in their existence.
"We feel that frontliners are not just doctors, but anyone that is brave enough to open up the economy," Daniel said. "If someone is taking a chance on opening a restaurant, anyone not directly involved in medically treating a patient, but kickstarting the economy is equally as important.
"From my perspective, they are frontliners to me. We have been dealing with people in hospitality, food and beverages services, entertainment and the police. The feedback we have got is that everyone seems to agree that our product is top quality. Everyone loves our product because we have the quality."
Media Contact
Company Name: Harkness Screens
Contact Person: Joe Harvey
Email: Send Email
Phone: +44 (0)1438 725 200
Address:Unit A, Norton Road
City: Stevenage
State: Hertfordshire
Country: United Kingdom
Website: www.harkness.co