Dr. Joseph Ibrahim of New Jersey Spine and Pain Institute Relieving New Jersey Residents From Pain and Suffering
New Jersey Spine and Pain Institute is a comprehensive pain management Center in New Jersey with an ultramodern facility for interventional pain management, physical therapy, and regenerative medicine to minimize the pain and improve the quality of life of their patients.
Bayonne, NJ – Mar 2, 2020 – New Jersey Spine and Pain Institute (NJSPI) specializes in treating the spine, disc, Joints, and other musculoskeletal disorders. They provide individualized treatment that is geared towards returning patients to their normal self and providing them with a better quality of life. With four locations in New Jersey, they are determined to put a smile on people's faces by alleviating their pain and suffering.
NJSPI was founded by Dr. Joseph Ibrahim. Dr. Ibrahim believes that "Life begins when the pain ends." He has the right combination of extensive training and experience that enables him to find the underlying cause of any pain and restores his patients back to normal health. He handles each patient with so much compassion, paying great attention to their needs and ensuring that they get the help they seek.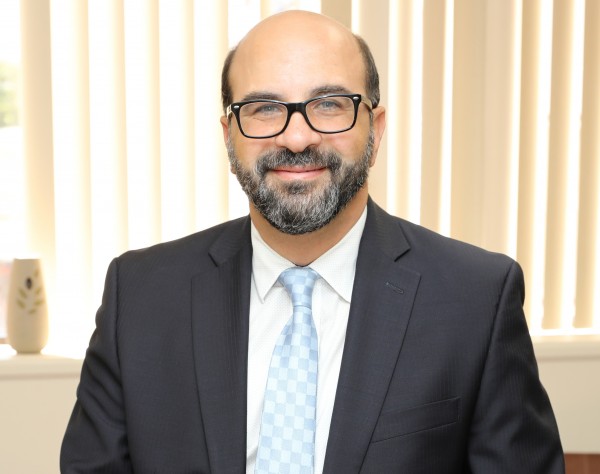 The National Health Interview Survey (NHIS) estimated that about 25.3 million adults, which is 11.2% of adults suffer from pain on a daily basis. They also reported that 12.7% of adults experience chronic pain. One of the severe pain-inducing diseases is 'Cancer pain'. According to the World Health Organization (WHO), "Global cancer prevalence will increase by almost 75% from 2008 to 2030". This increase will result in more people suffering from all kinds of pain, hence the need for effective pain management.
Pain is linked to tissue damage. It gives rise to an unpleasant sensation and traumatic emotional experience. NJSPI specializes in pain management, which involves treating all kinds of pain (Acute and Chronic), including musculoskeletal, spinal, and neuropathic pain disorders. Using a range of State of Art techniques.
Dr. Ibrahim and his team accurately diagnose and quickly intervene by offering pain management therapy to help patients avoid reaching the state of chronic pain or reducing it to the barest minimum. Pain management is very effective only when the underlying conditions are cured. So Dr. Ibrahim ensures he gets to the source of any pain and treats his patients with conventional, as well as minimally invasive procedures to avoid other risks and complications.
Dr. Ibrahim is a trusted pain management physician. He is a graduate of SUNY-HSC in Brooklyn, where he served his residency in physical medicine and rehabilitation. He then joined an ACGME-accredited fellowship, training in interventional spine & pain management at Emory University. He has different awards to his name, including the Patients' Choice Award and Compassionate Doctor Award.
Dr. Ibrahim, through his NJSPI, is serving the needs of residents of Bayonne, Jersey City, Kearny, North Arlington, Belleville, Nutley, Newark, West Orange, Livingston, Summit, Milburn, and East Hanover in New Jersey. Serving three counties in New Jersey (Hudson, Bergen, Essex and Morristown). They are also serving residents of New York.
For more information, visit www.njspineandpain.com/ or call Dr. Ibrahim on 201-436-0033 to discuss your condition and treatment options today.
See the address below for the closest location:
New Jersey Spine and Pain institute – Jersey City
2520 John F. Kennedy Blvd Unite C2, Jersey City, NJ 07304
New Jersey Spine and Pain institute – Bayonne NJ
19 E 27th St, Bayonne, NJ 07002
New Jersey Spine and Pain institute – Kearny
59 Seeley Ave, Kearny, NJ 07032
New Jersey Spine and Pain institute – Livingston
201 S. Livingston Ave., Suite 2E Livingston, New Jersey 07039
Media Contact
Company Name: New Jersey Spine and Pain Institute
Contact Person: Joseph G.A. Ibrahim, M.D., FAAPMR
Email: Send Email
Phone: 201-436-0033
Country: United States
Website: www.njspineandpain.com/